NEWS
Global Leadership Practice


Join our online workshop with Instructors and TAs from GT & Tokyo Tech!!
In this 1st Quarter, "Global Leadership Practice (Online Intensive Course in English)" will be held on June 9 (Tue)・ 12(Fri)・16(Tue)・19(Fri), 2020.
This course is organized in partnership with the Georgia Institute of Technology.
Students will actively participate in experiential learning activities related to self-evaluation, case studies, organization observation and analysis, and a final team project. Through the interaction with participants from various countries, you can also enhance your English communication skills. Three TAs are available to support you. 
Lecture Title
Global Leadership Practice 
(Course number: LAW.X425)
"Global Leadership Practice" is offered as one course in the category of "Leadership training and International Liberal Arts" in the Global Scientists and Engineers Course-Advanced.
Advanced course students must attain 1 credit from this category in order to complete course requirements
Course schedule
6/9 (Tue)   AM 8:00-9:40 +AM 10:00-11:40 (9:40-10:00 Break time) 
6/12 (Fri)   AM 8:00-9:40 +AM 10:00-11:40   (9:40-10:00 Break time) 
6/16 (Tue) AM 8:00-9:40 +AM 10:00-11:40   (9:40-10:00 Break time) 
6/19 (Fri)   AM 8:00-9:40 +AM 10:00-11:40   (9:40-10:00 Break time) 
Syllabus
OCW(English)
Textbook
Please obtain the following textbook prior to the course by yourself. 
"The Student Leadership Challenge: Five Practices for Becoming an Exemplary Leader 3rd Edition", James Kouzes and Barry Posner
Course registration
Please make "Course Registration" through Web-System for Students and Faculty from Tuesday, 28th April to Thursday, 28th May. 
Introduction of instructors
– Instructor –
Stacey Doremus
(Georgia Institute of Technology, the Assistant Director for Leadership Education and Development Programs (LEAD) and Systems)
Stacey Doremus is the Assistant Director for Leadership Education and Development Programs (LEAD) and Systems at Georgia Institute of Technology. She works collaboratively with students, faculty and staff, as well as other universities to support the development and enrichment of student leadership skills through LEAD's program initiatives. She also assists with organizing the workshop for Tokyo Tech's Global Leadership Training Program at Georgia Tech. Prior to pursuing her passion for encouraging student leadership growth and development, Stacey held a variety of positions within the corporate world focusing on marketing and innovative product design and development. She currently has a professional affiliation with the International Leadership Association.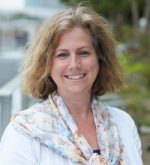 – Teaching Assistant –
Prerna Singh 
(Georgia Institute of Technology, 3rd Year Ph.D. Student)
Prerna Singh is a 3rd Year Ph.D. student in the School of Civil and Environmental Engineering at Georgia Tech. Her research focuses on extreme weather resilience of infrastructure systems.She did her bachelors at IIT Gandhinagar, and graduated with Director's Silver Medal for Outstanding Overall Performance, and Award for Outstanding Social Services She enjoys working with people and has served as a teaching assistant twice for an undergrad civil engineering class. She has been involved with the LEAD office for two years as a Leadership Coach, and a year as a Team Facilitator. She also serves as the President of Women in Transportation group at Georgia Tech.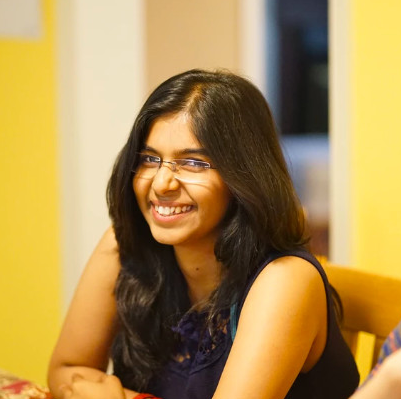 – Guest Speaker –
Minh Nguyen
(Google Japan, Marketing Research Manager/ TokyoTech Alumni)
Minh Nguyen received his Bachelor of Engineering from National Defense Academy, Japan, with Undergraduate Student Honor Award, Honor Foreign Student Honor Award.
He completed his Ph.D. of Computer Science, Department of Computational Intelligence and Systems Science, Tokyo Institute of Technology and received 100% scholarship from Japanese Government.
After graduation, he joined Dentsu Inc. Tokyo, Integrated Data Strategy Center. He served many national clients on ads effectiveness research, mix marketing modelling, digital strategy consulting.
Previously, he worked for Facebook and helped client's business grow by transforming marketing practices, grounded in data and science.
He has currently joined Google Japan as a Marketing Research Manager, and is developing a solution for advertising effectiveness measurement in the marketing spectrum.