Study Abroad Experience Reports
Reports by Tokyo Tech Students Studying Abroad
Short-term study abroad program in the UK 2019
Europe
United Kingdom
Less than three months
"Global Scientists and Engineers Course _Short-term Study Abroad Program "
Imperial College London
University of York
Queen Mary University of London
This is the report of Short-term Study Abroad 2019 in the United Kingdom.
(The report by 1st year student from 3rd Academic Group)
---
A group of 12 students from Tokyo tech had visited the UK for a twelve days study tour. We first spend 5 days in York and then 5 days in London.
The University of York
We visited environment, life science, chemistry and physics 4 departments at the University of York. We could see professors' passion and ambitions through their talks. I am impressed by how people with different backgrounds work together to solve world problems. All departments' connection between research and problem solving in industries seems to be very clear, which gives people more motivation to study.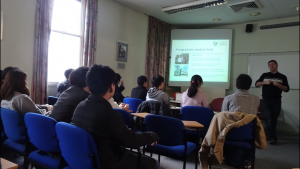 [Presentation of Department of chemistry]
Students from Tokyo tech are assigned with a "buddy" who is a student studying in the university of York. So each student had a great chance to get deep touch with local students. After spending a morning with our buddies, we got to learn more about UK education system and university student's life. Instead of traditional lecture rooms, most classrooms are designed for workshops or seminars with flexible tables and chairs which give students more chance to collaborate with each other.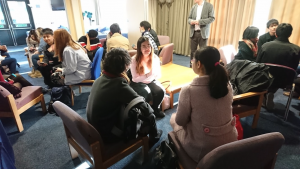 [First meeting with buddy]
We also enjoyed a York tour lead by the program manager Nick. York is a historical town. Nick told us a lot of interesting historical stories as we walk through the old buildings and little paths. We gained a deeper understanding about the history of UK from the tour.
Homestay
During the stay in York, students are matched to different local families for homestay. We spend 5 meaningful nights with our host family. Through 5 days of close communication with our host family, there's no denying that we have learned a lot about British culture as well as many other things.
Visiting Hitachi Railway Europe
We paid a visit to Hitachi Railway Europe, a Japanese railway branch factory in Europe. Fortunately, we saw trains transported by ships from Japan unloading from a truck. Some Japanese workers there showed us around the factory. Students from Tokyo tech asked a lot of questions (in Japanese) about Hitachi, life in the UK, working abroad and etc. We had a good conversation with them.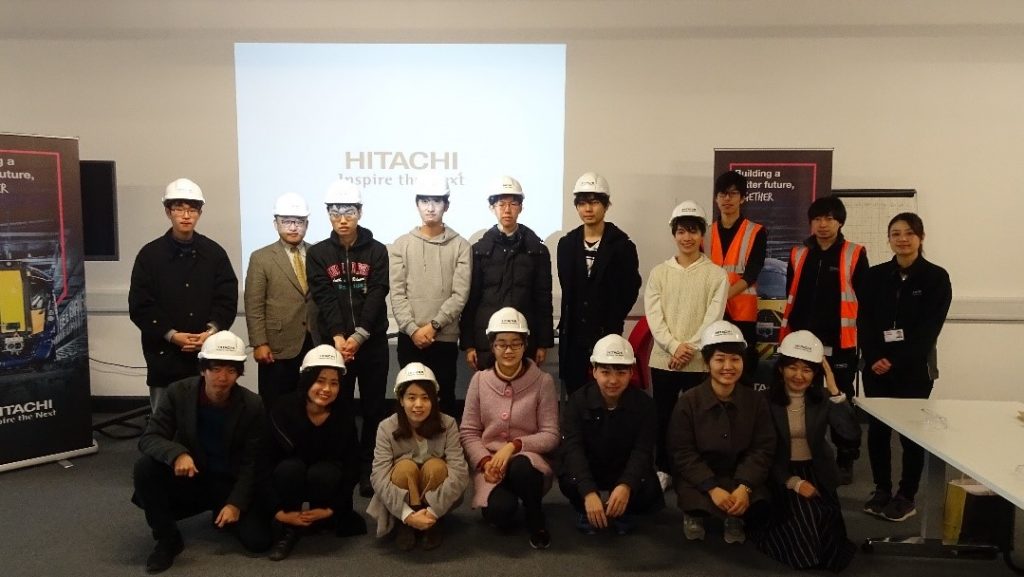 [Hitachi Railway Europe]
Stay in London
In London, we visited Queen Mary university of London and Imperial college of London. Expected for listening to introductions and campus tour, we also visited laboratories and had a communication with students in the laboratory. At the visit to the National Physics Laboratory, we visited 6 laboratories ranging from physics to life science. There are many museums opening for free otherwise at low prices in the UK. We visited railway museum in York and British museum in London. We learned a lot about European history as well as reflected on cultures of our own country.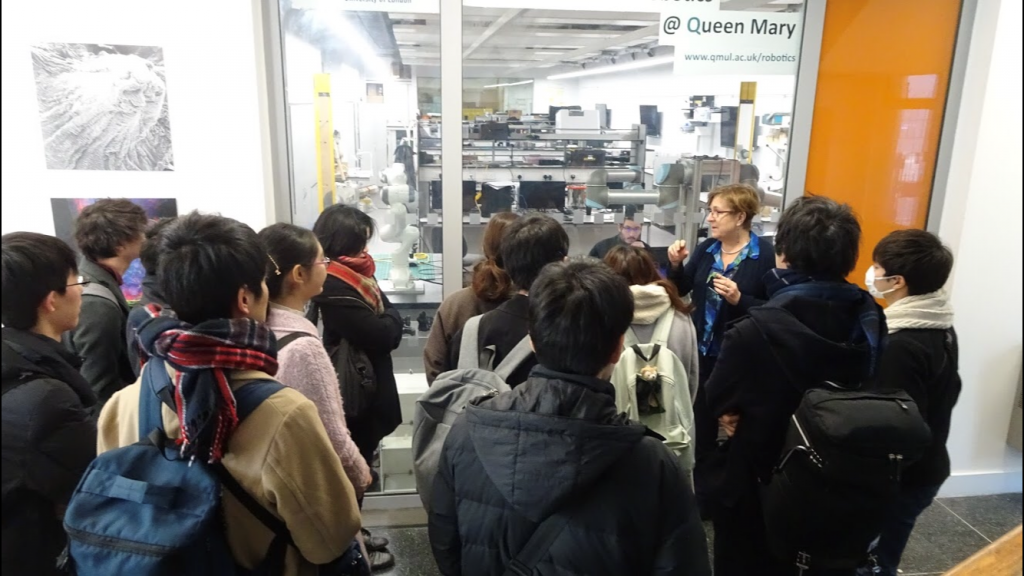 [Tour at Queen Mary university of London]
Others
Other than activities arranged by the program, students visited a lot of places in their free time. For example, the St' Paul's cathedral, tower bridge, London eye, the Greenwich observatory and etc. There are so many famous places worth a visit in the UK! You can feel European culture and art anywhere walking in the streets.
We can say that the study tour in the UK have been a success for everyone. I believe we all had a great time and had learned a lot through these days in the UK. The visit has become a good memory for everyone of us.