NEWS
Deadline extended! ASPIRE League Undergraduate Engineering Design Challenge 2022
Call for Applicants: 5-day international online workshop for undergraduates
We will hold a 5-day online workshop for undergraduate students from ASPIRE League member universities (Tokyo Tech, KAIST, Tsinghua University, Nanyang Technological University, and Hong Kong University of Science and Technology) to learn the basics of engineering design. We are calling for a wide range of students who are interested in international exchange and engineering design, regardless of their affiliation, to participate.
Participants will form mixed teams with students from ASPIRE League universities and conduct group work and give presentations in English. The workshop will also include lectures on Japanese perspectives, including an introduction to "Noh," one of Japan's most popular traditional performing arts.
Tokyo Tech participants can earn 2 credits* by registering for and attending the program:
TSE.A342 International Engineering Design Experiences (Spring Semester)  2 credits 
*also listed in the International Cooperation Practice Grounded in Science and Technology Program (P3) under the GSEC completion requirements.
Format: Online (Zoom, Slack, Miro, etc.)
Eligibility: 2nd– to- 4th-year undergraduate students
Number of participants from Tokyo Tech: About 10
Fees: Free! There are no registration or participation fees.
Application Documents:
  1. Program Application Form.xlsx
  2. A copy of an email or other documentation in which your academic supervisor or department chair has approved your application and participation
  3. Certification of English language ability
Deadline: Friday, May 27 June 3, 2022 at 17:00
Application Submission: via Box File Request
Screening method: Document review and assignment submission (and/or online interview)
Program Schedule (tentative)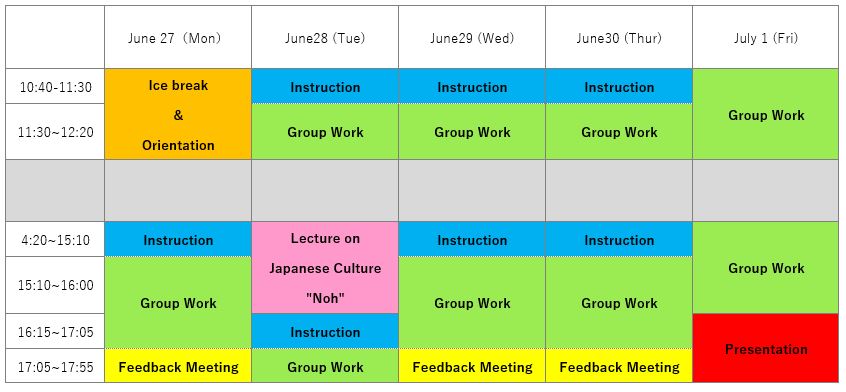 Contact:  International Engagement Division 
              Tel:03-5734-3016 Email: aspiretokyotech@jim.titech.ac.jp